You know, in three types of mediums on Netflix, creative works are presented to viewers, which we call feature films, web series, and documentaries respectively. The medium we have chosen this time is "web series". It is an alternative term for drama series. The most popular web series of this medium is called "The Night Agent", which is being watched a lot in Pakistan these days.
It is a curious American web series, based on the story of a novel. A detailed commentary and critical review are available.
Story Screenplay
The creator of this web series is Shawn Ryan, a well-known American screenplay writer and drama producer. He borrowed the story from a novel, after which the web series is named. The author of this novel "Matthew Quire" is a prominent American novelist and journalist by profession. In this story, it is shown that the US presidential building, known as the White House, has several security measures, one of which is a room in the basement. , where a high-profile phone line has been set up.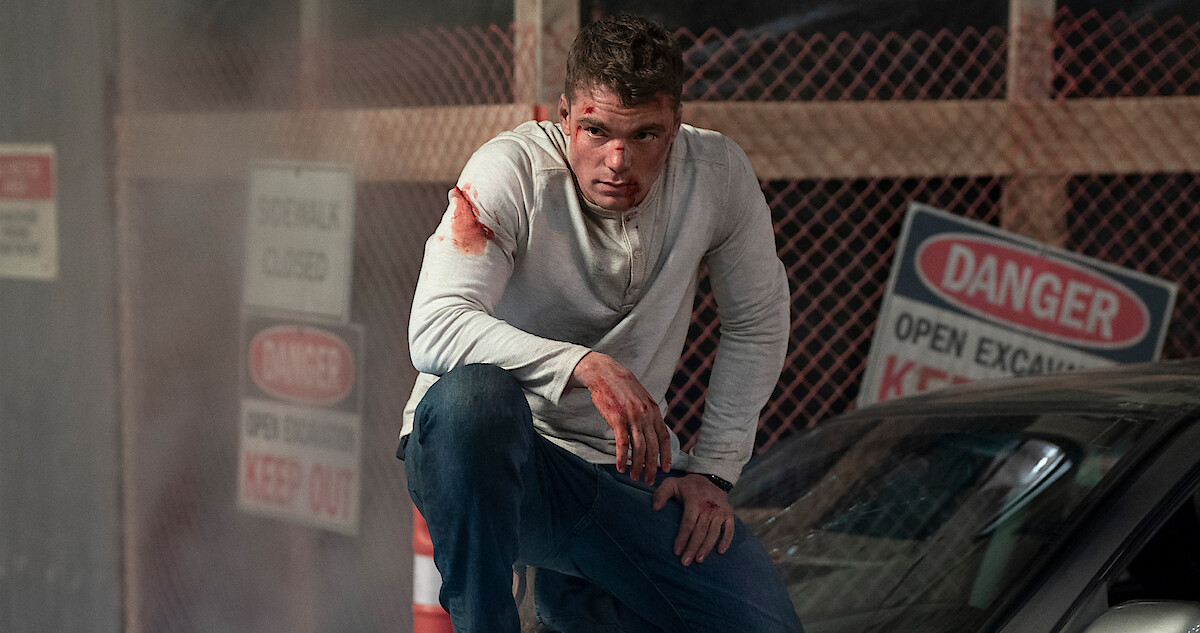 To listen to this phone line, it is the duty of a low-ranking officer of the FBI, to stay in this room all night and wait, because American spies, called night agents, spread around the world. Goes, one of them's lives is in serious danger, then he will contact the same phone number and this phone has been silent for years.
Then one day the phone rings and this intelligence agency official, while helping the caller, accidentally gets involved in a serious problem involving the security and safety of his country.
The beginning of the story is very good, but this ten-episode story slows down for the first two or three episodes, due to which the audience may feel bored while watching it, but after that, the story and characters. As we progress, it starts to get interesting.
One after the other, the story begins to take curious turns and the fabric of the characters is made in such a way that you have to watch carefully to understand them, but there are many weak points in the story, which suggests that the novelist. In contrast, the creator of the web series does not have the same grip on the story, as the story is strongly presented in the novel. One of the reasons for this is that it is difficult to present a story visually anyway, in a novel there is no such confinement, you can go anywhere with the power of imagination. I won't go into the details of the story, so you can watch the web series yourself to find out what happens next.
Production design and direction
Overall, there is a good production design, but there are a lot of wobbles in terms of direction, for example, the early episodes of the web series show the hero of the story being attacked by Secret Service agents and White House operatives. has a lot of eyes, his every move is being watched, and every step is being scrutinized, but on the other hand, two terrorists, a woman, and a man, are free in every way and across the city. Going around killing and not being caught by the police or secret agencies is a weak point of this web series.




In this web series, where other aspects are mentioned, such as locations, cinematography, background music, costumes, visual effects, and other areas, professional requirements have been taken care of, so overall web series viewers However, if the creator of this web series were to carry it for more seasons, there would be a lot of work to be done on these aspects.
Acting
The main character of this web series "Gabriel Basu" has done full justice to his work. He is a talented actor belonging to the new generation in American showbiz, while his co-star, Luciani Buchanan, who hails from New Zealand, also did well. His acting has a lot of room for improvement, as throughout the film, he could not integrate himself with the plot twists, which is why, the scenes mirrored him felt quite monotonous. They need to work harder.
Among the other characters, who have done excellent work, are British actress "Fola Eun Eking Bola", Thai actress "Hong Chow", American actor "DB Woodside", Canadian-American actor "Christopher Shear", as well as Canadian-born "Carrie Match Eight", who has played the role of the female US president brilliantly. Australian actor "Phoenix Ray" and Canadian actor "Curtis Lim" have also done well in cameo roles.
Popularity ratio
This web series has been standing at number one in Pakistan for the past week, while it has been seen at many other numbers in the top ten charts, but currently, it holds the title of the most popular web series, because generally, Few web series stay in the top position for as many days as it has. It has a rating of 7.6 on IMDb, a leading movie website while earning 67% on Routine Tomatoes and 3 out of 5 stars on Common Sense Media's charts, the web series has the potential for further popularity. .



Similarly, the website Metacritic gave it a score of 68 out of 100. A reviewer from the British newspaper The Guardian rated it 4 out of 5 stars, and the New York Times also rated it as a good web series overall. After its release in the last two weeks, the web series has so far been viewed by millions of people and has become the third highest-rated web series released on Netflix.
The final letter
The popular American web series was mirrored in Canada and British Columbia. It tells the story of an FBI agent who is talented but has a low rank, which makes him face discrimination, just like our regular cops. is treated with respect. If discrimination is to be understood, watch this web series on how a talented official triumphed over this attitude. In view of the circumstances, he proved himself to be a competent and right choice and made his country proud. This curiosity-based web series is a great choice for adventure lovers.