SOG Magazine: According to Arab News, the Israeli army has admitted that it did not pose any threat or danger to the Palestinian man who was shot dead by soldiers last week, and should not have killed him.
According to the report, on January 15, 46-year-old Ahmed Kahla from Ramon was martyred by a bullet in the neck near an Israeli military checkpoint near Salwad in the occupied West Bank.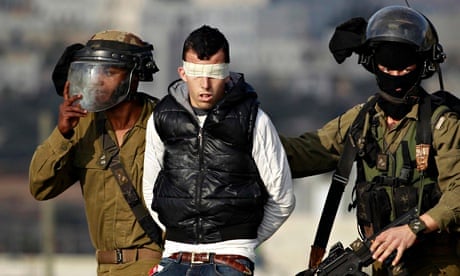 The Israeli army initially claimed that Ahmed Kahla was shot because he got out of his car with a knife in hand and lunged towards the soldiers with the intention of stabbing them.
However, his 20-year-old son Qusai, who was with his father at the time of the incident, said, "Our vehicle was stopped at the checkpoint and a soldier fired a grenade that hit the roof of the vehicle."
According to Qosai, an army officer also pepper-sprayed my father and pulled him out of the car before he could say anything or ask why, an army officer shot him.
Later, an investigation by the army found that the Palestinian had no intention of carrying out the knife attack.
On the other hand, the family of Shaheed Ahmad Kahla has announced to go to the International Criminal Court to highlight this case at the international level and prevent more Palestinians from being killed for no reason.