There is no way left, all hopes are from Supreme Court – Imran Khan
Former Prime Minister and Chairman PTI Imran Khan said on the postponement of the general elections in Punjab, will there be anything new on October 8 that is not happening now?
On the occasion of his arrival at the Lahore High Court, Imran Khan said in a conversation with the media that on October 8, economic conditions will be fine and terrorism will end. The situation that is going on is going to be more dangerous on October 8, if the situation is worse, then will they go beyond October 8?
Imran Khan said that once he decided to leave the constitution, after that he can do anything, Zia-ul-Haq asked for elections in 90 days and completed 11 years. You can do anything.
The former prime minister said that now all hopes are tied to the Supreme Court, the Supreme Court is standing to take Pakistan out of the law of the jungle, and there is no other way left.
Our people are being picked up and disappeared, and 40 cases of terrorism have been registered against me, is anyone ready to believe that I committed terrorism 40 times? – Imran Khan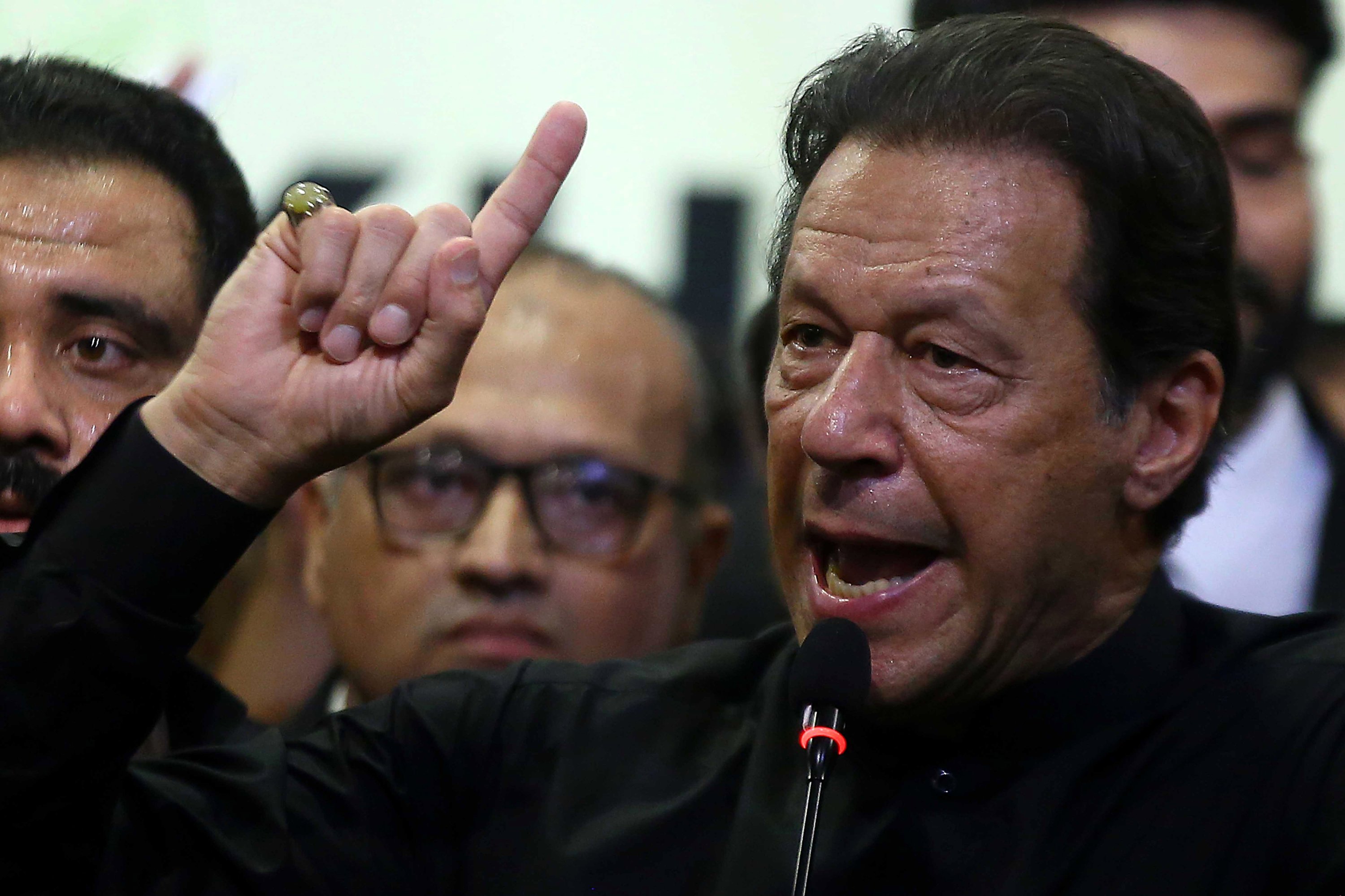 If you flout the law, you lose public trust in justice and government, if there is no supremacy of law, there is no difference in the republic, the difference between rich and poor countries is the rule of law.
In a conversation with the media, Imran Khan said that when he went to appear in Islamabad, he was told at the toll plaza that the gate of his house was broken, his wife was alone at home and the police ransacked and looted the house. The police are also fed up with what is being done, is such an attack on someone's house the right thing to do?
He said that 95% of the cases against PDM and the People's Party are from his era, there was not a single case against them during our era, Nawaz Sharif was arrested in Panama due to international disclosure, Ishaq Dar. And Shahbaz Sharif's son-in-law fled the country during his time, in our time only a case was filed against Shahbaz Sharif.