A Trip to the Northern Part of Pakistan is a holiday, a time to free your mind and get lost in things other than your daily routine. One of the things that comes to your mind to draw your attention to this holiday is the choice of holiday location. Now that you are in Pakistan, the best place to relax and stay away from the busy lifestyle of the city, the places where you can travel are the "Northern Areas" of Pakistan.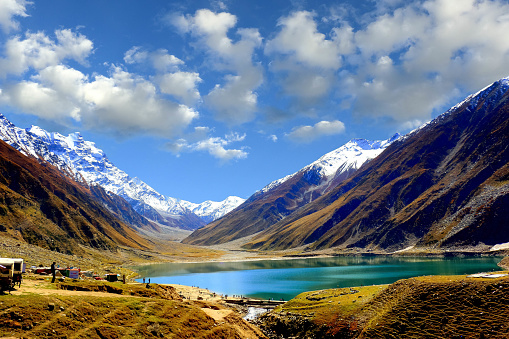 The northern regions of Pakistan represent the best definition of holiday destinations as they offer the best combination of nature and environment. The lush green lands of Pakistan's mountains, which are sometimes soaked in the rain, provide complete comfort. The perfectly balanced places on this side of nature will make you feel lost in heaven. The following areas are likely to be included in the tour of northern Pakistan: Murree, Swat, Skardu, Hunza, Neelam, Azad Kashmir and Naran.
Naran is one of the most impressive options due to its uniqueness and natural beauty.
The mountains are covered in greenery, the water that breathes in the bosom of these mountains after moving from a ruined glacier to a calm lake, the channels where the path finds its way to escape and the white pieces of ice. Everyone is at home in a heavenly place called Naran. Naran is located in the Kagan Valley near the Mansehra district. It is a beautiful part of Khyber Pakhtunkhwa located at an altitude of 2409 meters. Naran is famous for turning some historical relics into natural attractions. The place is popular for tourism, especially with the current development of roads and transportation facilities. Naran is not only specific to the attractions but also to the fact that anyone can take part in these attractions. Nature becomes accessible to the public. However, you can touch a mountain or take a boat ride in a lake so high above the ground and so close to the sky that you are sure to taste the essence of heaven and earth as a whole. you will feel
Naran not only entertains people with these creatures but also travels to see them all. After people reached the valley after crossing a difficult and sometimes dangerous route (due to glaciers in winter), all this yielded results. There is no end to the journey, because visiting these different places is a special experience. Other challenges are bridges hanging over a lake, narrow paths in the mountains, boats hanging in the lake and ice that does not want to melt.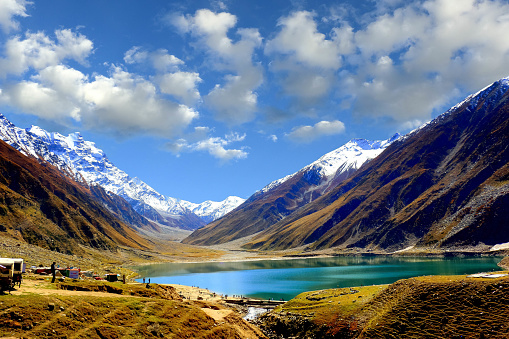 Naran Naran is also known for its hospitality, as the permanent service and friendly staff is very hospitable and welcomes tourists with open arms and works to the best of its ability, such as placing portable refrigerators in place. Naran Naran was recently decorated with a tourist bazaar, from where people can buy handicrafts and gifts as a memento of this beautiful place. You can find gifts for people at home as part of your trip.
The best thing about Naran Valley is Saffron Kings Lake in Saffron Kings National Park.
Lake Saif al-Muluk
At an altitude of 3,224 meters, the world-famous lake, known as Lake Saif al-Muluk or Lake Saif al-Muluk, is the main source of attention. It would be wrong to say only the head because it attracts the heart and soul of every traveler and wanderer, perhaps every human being, because we are all nothing but travelers.
Named after a Persian prince, Saif al-Muluk, it is said to have been founded 300,000 years ago when melting glaciers settled in the arms of the Himalayan mountains.
From then until now, the lake has maintained its character as one of the most beautiful things it has to offer to the people. It is 50 feet deep and is home to a wide variety of vascular plants. It still operates on the Kunhar River.
With its legendary twist in existence, its roots are even more mythical, as described by a Sufi poet, which you can feel by boat trip on the lake. It will give you the experience of swimming between heaven and earth, which is like waking up.
-Muhammad Ali Khan