US Ambassador to the United Nations Nikki Haley has resigned
According to American media, Indian-origin Nikki Haley plans to formally announce her candidacy in Charleston on February 15, while Donald Trump has already announced his candidacy for the presidency, while other potential candidates are slowing down their campaigning. Ravi looks like a victim.
In addition, some American media have analyzed that the current election campaign by other candidates is the result of a strategy of adopting a cautious approach because most of the candidates' advisers are of the opinion that they are the target of former US President Donald Trump. It will be better for them politically if they avoid being criticized.
Nikki Haley, 51, served as South Carolina's governor for six years before serving as former President Donald Trump's ambassador to the United Nations.
The race could be interesting in the sense that Nikki Haley will emerge as the first direct political challenger to her former boss Trump, who is still the only Republican candidate seeking his party's 2024 nomination.
Arrival of American ambassador Nikki Haley to the university: loud sloganeering by students
Surprisingly, when former President Trump was in South Carolina last week on the campaign trail, Henry McMaster, who served as lieutenant governor with Nikki Haley, was prominently featured.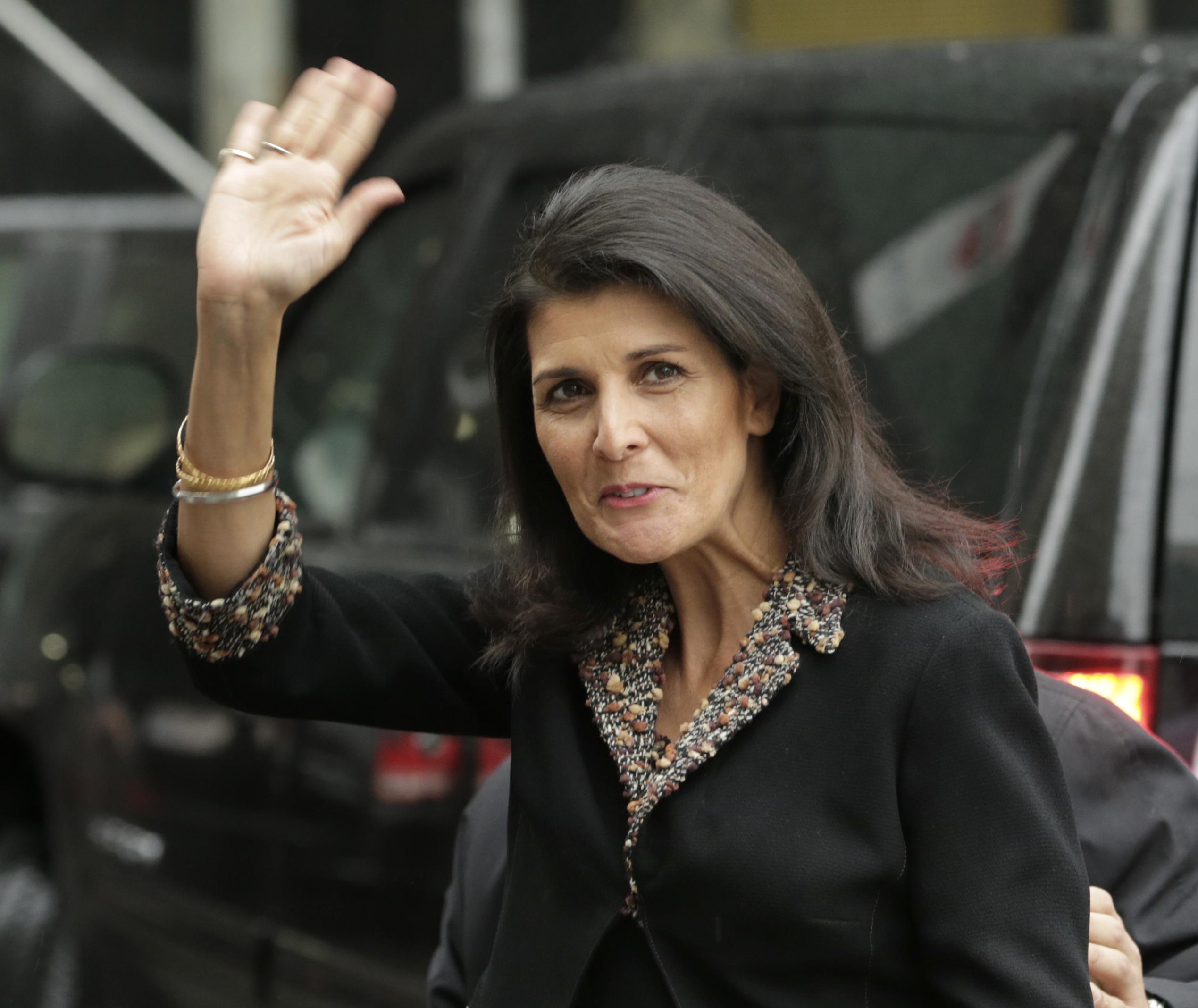 Nikki Haley has also been a subject of public debate during the Trump administration due to some of her conflicts in the White House, and when she left in 2018, she was most likely to challenge Trump in 2020, but her Instead, she moved to South Carolina, where she bought a house on an island, joined the board of the airplane manufacturer Boeing, and launched herself on the speaking circuit.
His fee, believed to be $200,000, has since authored two books, cast doubt on Trump's political future after the Capitol siege, and said he would not challenge him in 2024. In 2021, she told the media that even if Trump ran, she would not run, but now she has changed her political path and intensified her political activities through Stand for America, a non-profit and political action committee. .
Tax fraud charges against former US President Trump proved
After Nikki Haley's intention to participate in the race to become the US presidential candidate, political observers are inquiring whether the US president will be of Indian origin after Britain. It should be noted that the current British Prime Minister Rishi Sonak is of Indian origin.