Despite three days of the mid-term elections in the US, no party has been able to gain control of Congress.
According to a foreign news agency, run-off elections will be held on December 6 in three US states, Arizona, Nevada and Georgia, while the control of the Senate also depends on these states.
According to the report, the Republicans have a majority in the House of Representatives with 213 seats out of 435 seats, but the expected number is decreasing, while the Democrats have won 206 seats.
It should be noted that any party needs 218 seats to get a majority in the House of Representatives.
On the other hand, Republicans have won 49 seats in the Senate while Democrats have won 48 seats.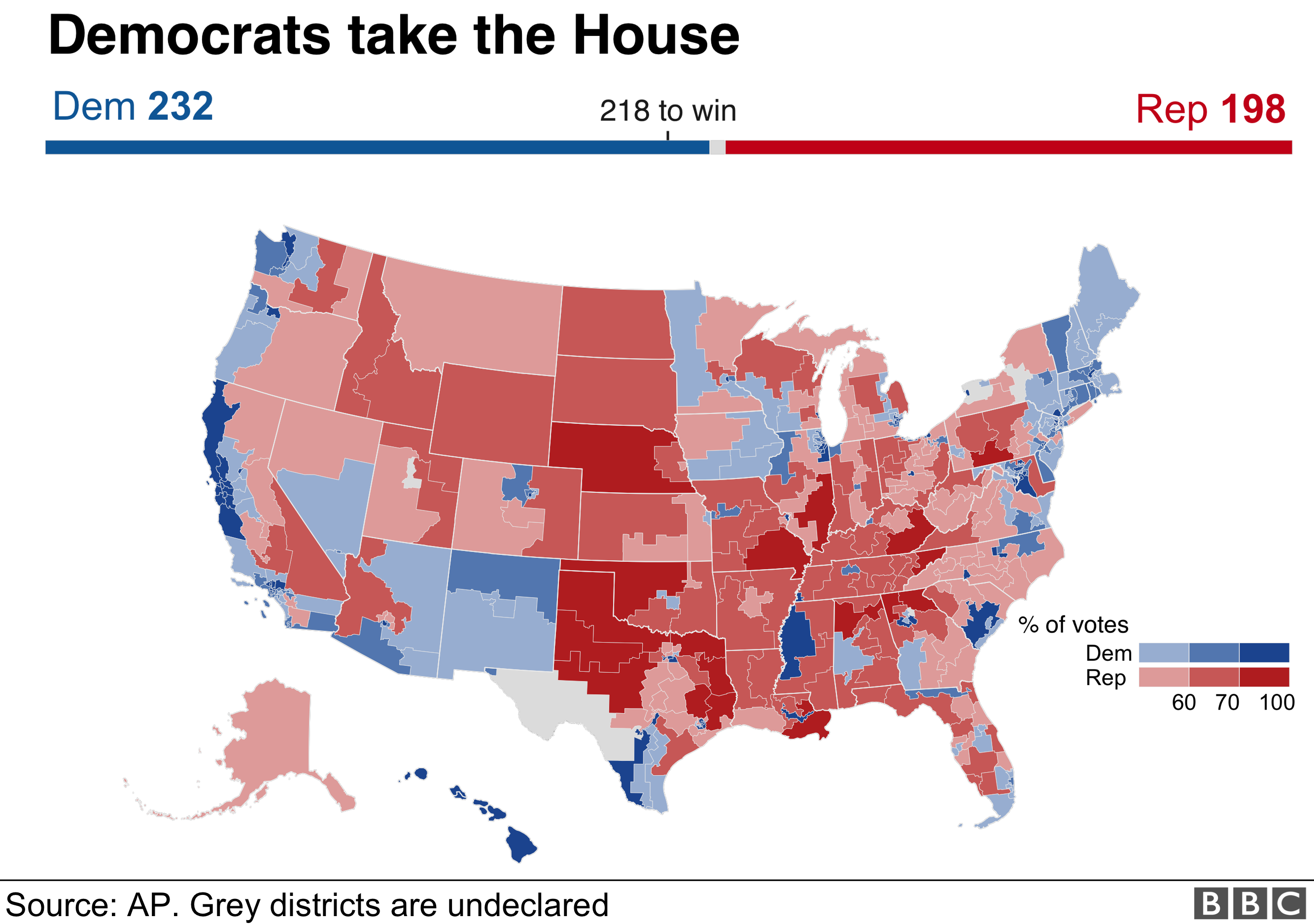 According to the report, a Democrat could win in Arizona, while Alaska will remain Republican and either party could win in Nevada.
Note that elections in the United States are decentralized and 50 states follow this law, some citizens in the United States vote by a machine while others vote by paper.
In the US, there are people who send their vote by mail and some go to the polls in person, while those who vote by mail also have the option of Dropbox.